ABOUT US
PSG CPA is a Chartered Professional Accounting firm with office locations in Port Coquitlam and Surrey British Columbia. We provide taxation, accounting & assurance, bookkeeping and business advice for small to medium sized businesses and individual clients throughout the Greater Vancouver Area and beyond.
PSG CPA was founded by Parm Gill, CPA, CA, CFA who graduated from the University of British Columbia (UBC) and qualified from KPMG with his Chartered Accountant (CA) designation. His experiences in private industry at the Controller and CFO levels as well as in public firms over the past 25 years, have provided a valuable foundation of experience from which to advise clients on their personal or corporate taxes.
Proactive tax planning, business advice, reliability and integrity are what can be expected by clients when working with our accounting team. Our goal is to provide exemplary corporate and individual client service on a timely basis. Over the years PSG CPA has built strong relationships with their valued clients and continues to grow with them. Our success is a tribute to our team who continues to work toward that goal every day, and we are proud of our reputation for client satisfaction.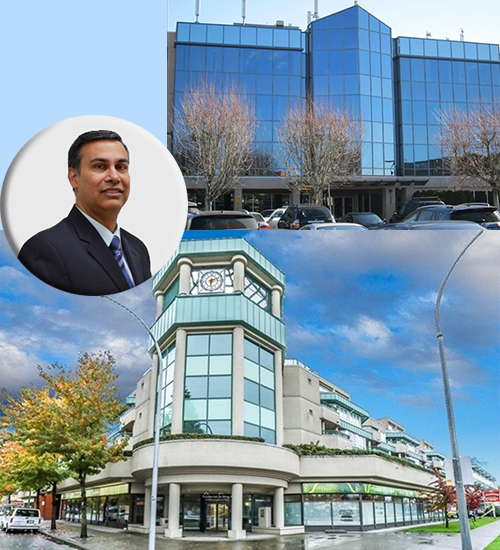 We have worked with Parm and his accounting firm for many years. Not only do we receive support for bi-weekly payroll and monthly bookkeeping, but also business and strategic advice.  Parm  has helped with managing cash flow and maximizing profit while reducing costs.  The tax planning and acquisition support we have received over the years has helped us grow successfully. We have enjoyed working with Parm and would not hesitate to recommend PSG CPA's services.
Parm and PSG CPA has been wonderful to work with as they don't believe in holding information but rather sharing. This has lead us to continue to work with Parm as he is able to provide us with a lot of insight as to what the best structure may be in moving forward or how to do tax planning for both personal and business. The bonus of it all is, they have a pretty fast response time to our questions and concerns – more importantly, they are very communicative, for example, during COVID-19, they kept us up-to-date as soon as news broke from the government – very very helpful!
The team at PSG CPA has been a great resource for our growing business.  We are always comfortable asking questions as the information we get back is fast, accurate and explained in a very user-friendly way.  This makes us feel as through their team is always just one quick email or phone call away.  During our year-end, Parm takes the time to sit down with us and go over everything in great detail, while making helpful suggestions for areas of focus for the upcoming year.  This is exactly what we look for in a trusted business advisor.
I am very pleased with PSG Chartered Professional Accountant and find Parm Gill a pleasure to deal with. He explains complicated tax matters in a straightforward, easily understood manner. He is knowledgeable, patient and readily available to answer questions and concerns. His office is very responsive with any requests I may have, and I appreciate being valued as a client. I feel very comfortable recommending PSG CPA to others.